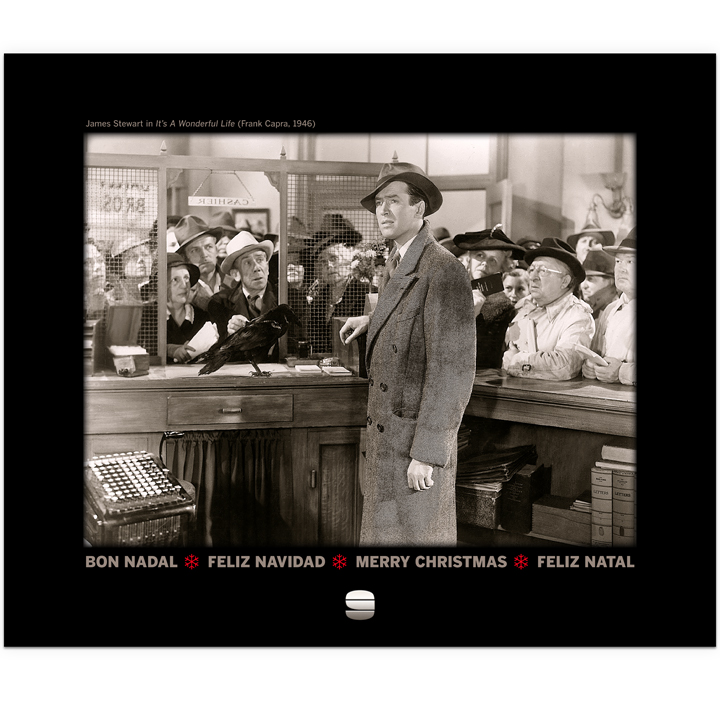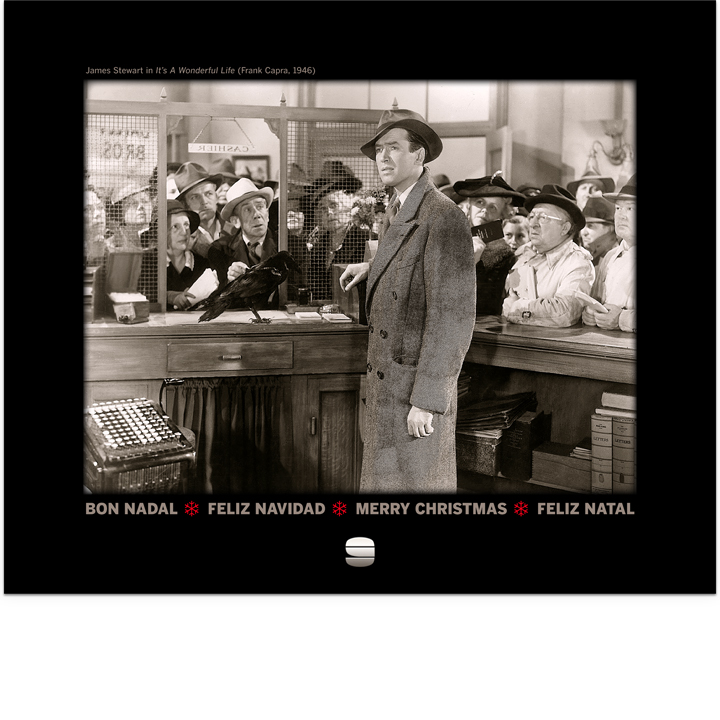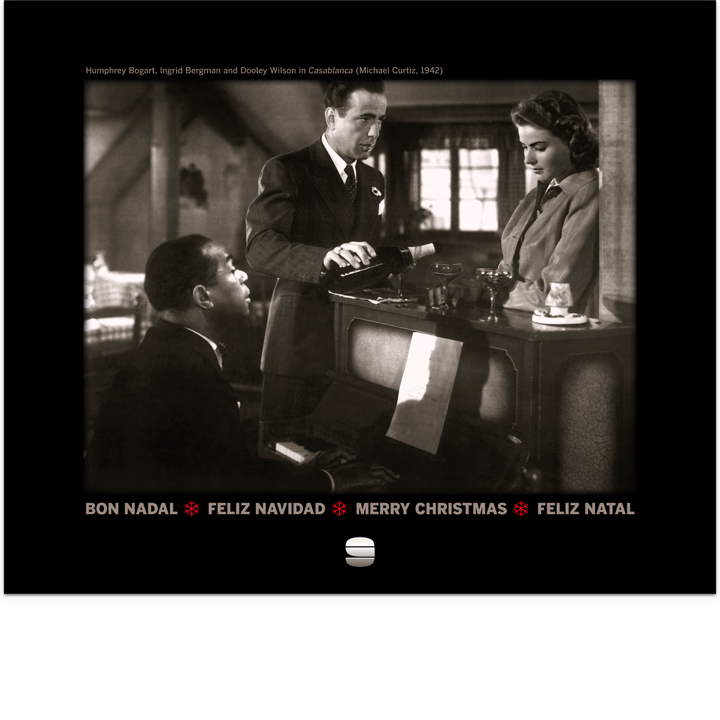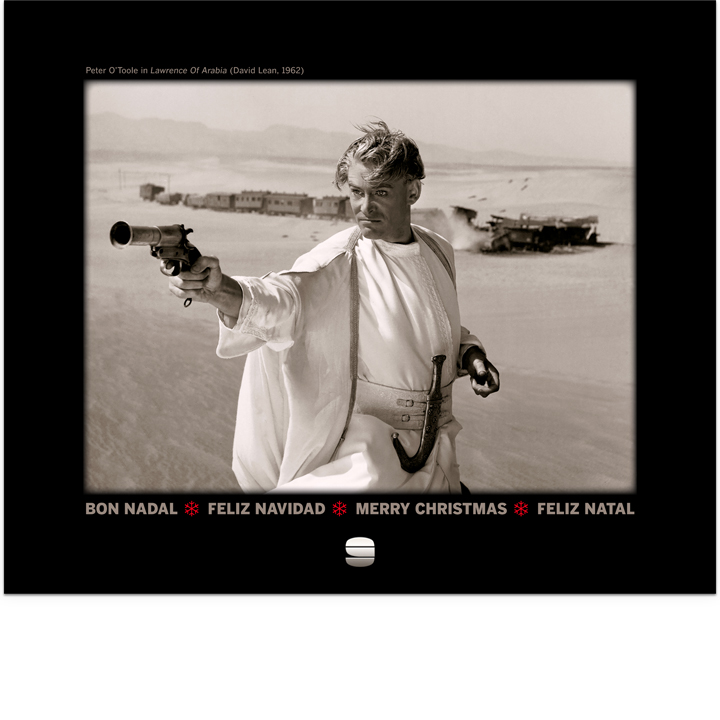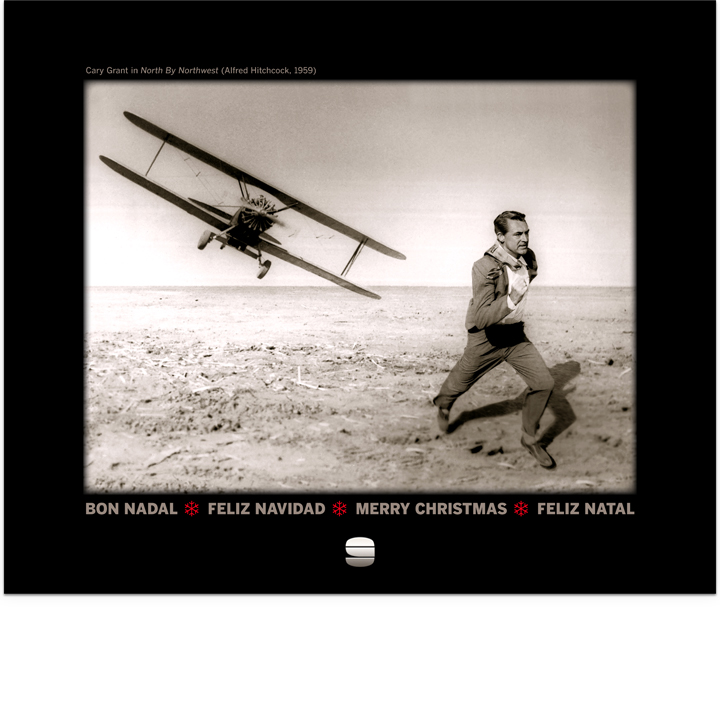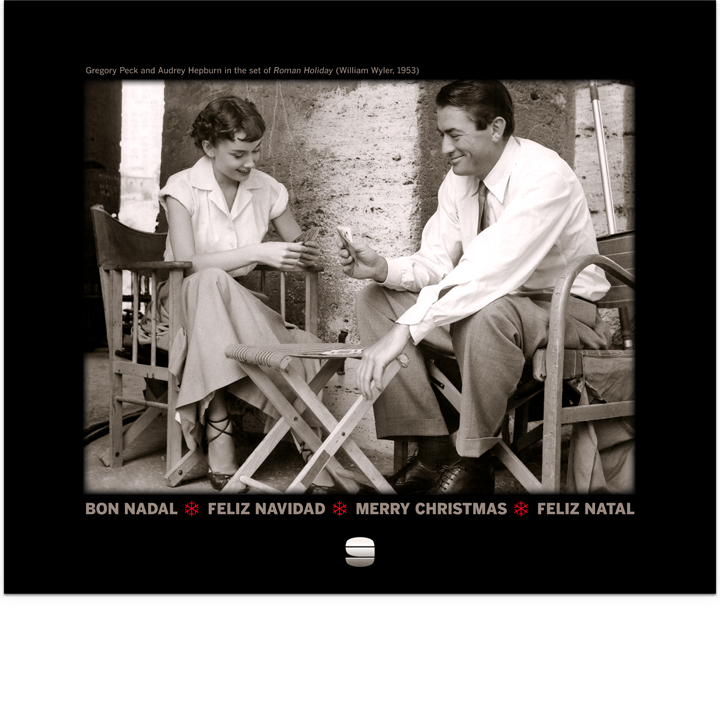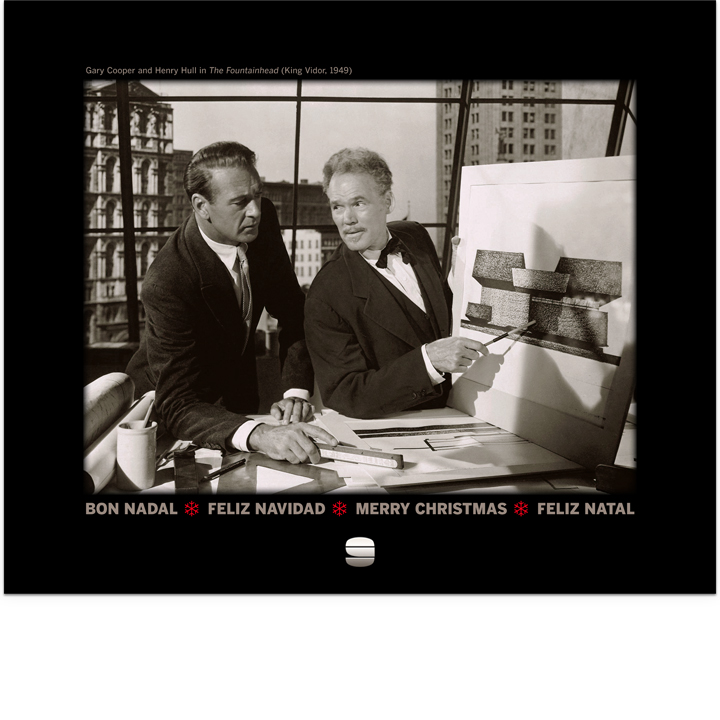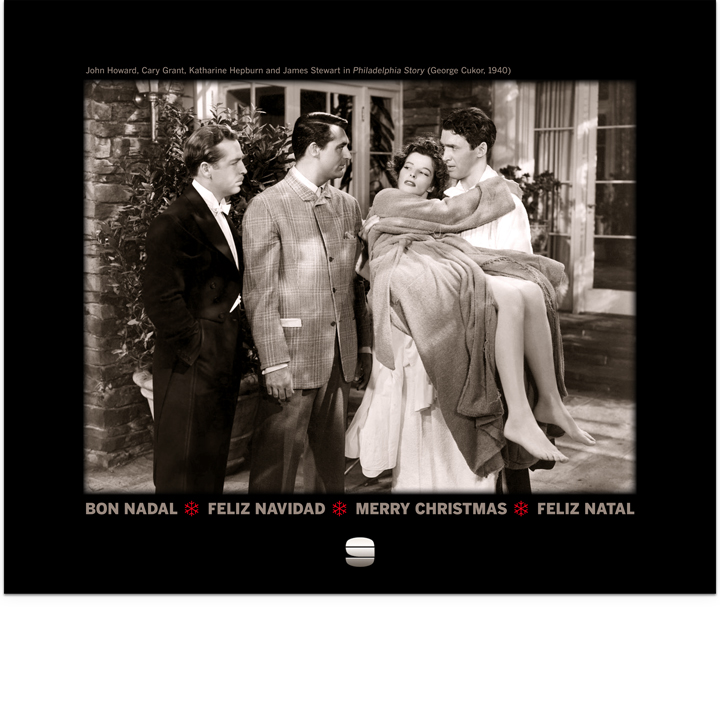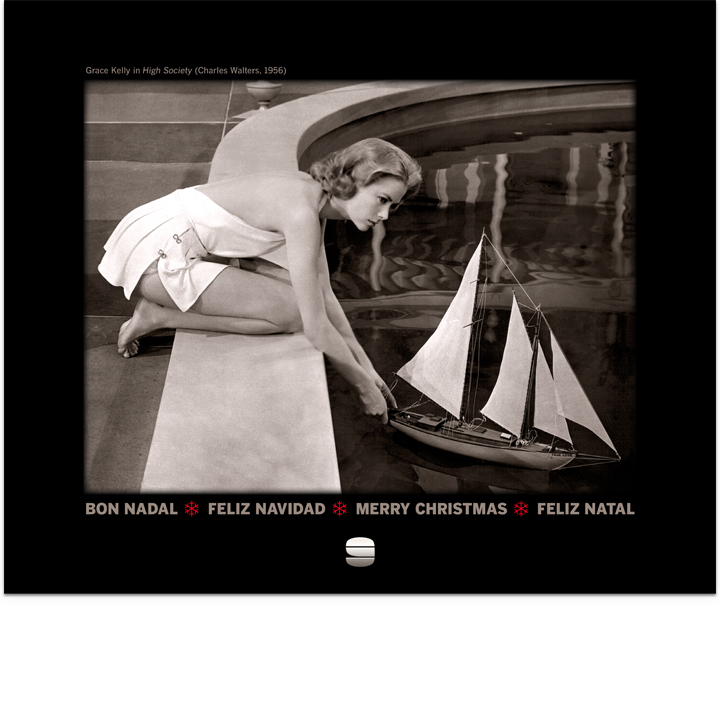 Client: Roger Vallès.
Project: Christmas greeting.
Products: Serie of Christmas greetings.
Observations: Design for personal and non-commercial use only.
Credits: Christmas 2011: James Stewart in It's A Wonderful Life (Frank Capra, 1946). Christmas 2012: Humphrey Bogart, Ingrid Bergman and Dooley Wilson in Casablanca (Michael Curtiz, 1942). Christmas 2013: Peter O'Toole in Lawrence Of Arabia (David Lean, 1962). Christmas 2014: Cary Grant in North By Northwest (Alfred Hitchcock, 1959). Christmas 2015: Gregory Peck and Audrey Hepburn in the set of Roman Holiday (William Wyler, 1953). Christmas 2016: Gary Cooper and Henry Hull in The Fountainhead (King Vidor, 1949). Christmas 2017: John Howard, Cary Grant, Katharine Hepburn and James Stewart in Philadelphia Story (George Cukor, 1940). Christmas 2018: Grace Kelly in High Society (Charles Walters, 1956).
Subscriptions and comments: To subscribe to filtered contents of this site or to send comments to the author about the projects, log in or register in the footer form. The publication of comments is up to the administrator (access for registered users only).